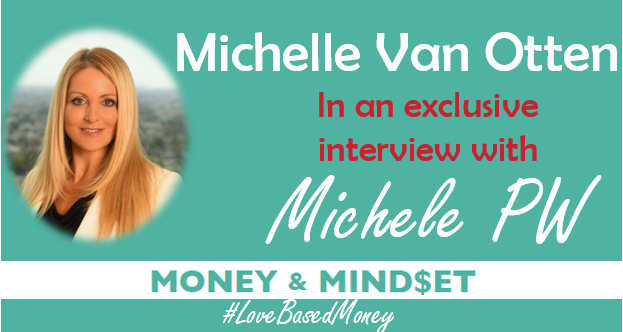 Episode 58 – Michelle Van Otten on Love-Based Money with Michele PW
Take Your Business (and Your Life) to the Next Level. In this episode, Michele interviews Michelle Van Otten, Chief Marketing Officer and CEO of Omnikal—the nation's largest inclusive business organization that allows members to network and make high-level connections with other business owners and entrepreneurs. Michelle talks about the incredible power of the mind when it comes to the decisions we make in our lives, and how mindset can be a catalyst for transformation. Michelle experienced this firsthand when she changed her own mindset about herself and her place in the world, and here, she describes her own breakthrough that led her straight to the top.
In this episode, you learn:
How to break through mindset blocks that hold you back.
How to affect change in the brain, which can make all the difference in your success.
How to take the "money map" we all have in our brains and reprogram it, so we can make more.
The patterns you are (most likely) repeating that are not allowing you to get ahead in your business (and how to break them).
And so much more.
Michelle talks about the radical shift she made in her life that drove her toward the success she has today. When she battled her own blocks (she would self-sabotage by constantly doubting and listening to her negative internal voice), she developed an interest in the connection between neuroscience and marketing, and earned a Master-level certificate in Neuro-Linguistic Programming (NLP) in 2004. This allowed her to gain a deep understanding of the conscious and subconscious mind (and how they work together).
To learn more about Michelle and Omnikal, go here.
If this topic resonated with you, you may be interested in Michele PW's newest book, "Love-Based Money and Mindset: Make the Money You Desire Without Selling Your Soul." It's available at most online retailers, here.