It's Easier Than You Think to Make More Money with Your Email List!
And The Best Place to Start is HERE! With These Four PROVEN Email Formulas.
Even better?These templates are based on love-based copywriting principles, so you don't have to feel sales-y, slimy, or inauthentic.
There's no question that having your own email list of your perfect, ideal prospects and clients is one of the keys to building a successful, profitable business.
You'll make more money and sales sending emails than virtually any other form of marketing (and yes, that includes Facebook ads).
However, it's also true that email marketing has been declining in effectiveness.
Open rates are dropping. Click through rates are dropping.
Ten years ago, you may have only needed to send one or two emails to get the same result that you're now needing to send five or six emails to get.
So, what do you do?
Well, what if I were to tell you there are certain powerful email angles (or formulas) that can really help you boost sales from your list?
AND, that all four are based on selling with love!
My name is Michele PW (Pariza Wacek) and I'm the bestselling author of the Love-Based Business series of books, including Love-Based Copywriting and Love-Based Online Marketing.
Over the years, I've helped hundreds of entrepreneurs sell more of their products, programs, and services with love. (In fact, in the past eight years, I've sold nearly $50 million in products and services for myself and my clients using love-based copy and marketing).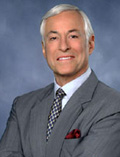 "Michele PW and her team have been a part of my marketing team for several months now, bringing her strategies and copywriting skills with her, and in doing so has increased our business. In fact, on one recent campaign she´s worked with us on, she helped increase our sales by 34% and increase our revenue on this promotion by 128% – wow! I highly recommend Michele PW and her team to help you with your copywriting and marketing."
Brian Tracy
CEO, www.BrianTracy.com
You don't have to use what I call "fear-based" marketing and copy (which is copy and marketing that feels hype-y, sales-y, and inauthentic) to make money with your list. In fact, all you need are the four proven email formulas I'm sharing with you in my product:
"How to Write Love-Based Emails That Inspire Your Community to Become Ideal Customers, Clients, and Buyers."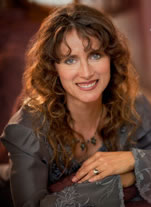 "Thanks to your eagle eye and copywriting changes to ONE simple email I increased registrations for my "Give Your Pricing a Kick-in-the-Pants" Virtual Workshop Intensive by 20%! That´s money that went straight into my bank account!"
Kendall Summerhawk
Author, "How to Charge What You´re Worth and Get It!"
www.KendallSummerHawk.com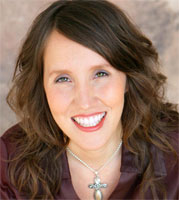 "In a world where so many people use fear and manipulation to market and enroll, Michele is a powerful breath of fresh air for those who desire to get their work into the world in ways that feel good and that work. Michele is a master at teaching the technical foundations of writing powerful communications and offerings AND helping you do it in a way that feels authentic. Writing in this manner is a skill and Michele has spent years mastering it. She's helped me become more powerful, clear and concise AND stay true to how I desire to make my offerings to the world – from love in ways that cut through the clutter."
Christine Arylo
Feminine Leadership Advisor, Founder of the Path of Self Love + Best Selling Author
www.ChristineArylo.com
I created this product to make it as easy as possible for you to write and send effective emails to your list.
That's why, for each email formula, you'll receive:
A worksheet
A template
At least one email sample
Plus, in addition to the four email formulas, you'll also receive:
Tips and strategies for best email practices to improve the results of ALL your emails.
A module on discovering your ideal client and what's keeping your ideal client up at night, to help you drill down and speak directly to him/her in your email copy.
A special "Hot Subject Lines" bonus: this is a great resource you can go back to over and over as you learn to write subject lines that encourage opens.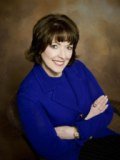 "I thought we were doing well with conversions until we hired Michele PW to be our copywriter.  Our key product has typical conversion rates of about 10 – 14% of live attendees.  My business partner asked Michele to review the copy (while I was in the middle of a major move), and after she tweaked it and added several emails to our sequence, our conversion on a last-minute promotion was ALMOST 35%.  It made the move much less painful AND tripled our sales. I should take more days off and let Michele and Erin run the business.  What an amazing gift and result! WOWWOWWOW!"
Gail Doby
Chief Vision Officer
www.DesignSuccessU.com
You'll get all of this for the very affordable price of $39.
Why would I set the price so low? Two reasons:
Email marketing is such an essential part of growing your business, I basically want to make this a "no-brainer" for you. (In fact, you'll likely pay for this investment in just one or two  additional sales.)
BUT, even more than that—I'm passionate about getting the love-based copy philosophy into the world. And one of the best ways to do that is to encourage more people to use love-based copy methods to grow their business. So, it's important to me to make this as easy as possible for you to start implementing in your business.
I'm SO confident these formulas will help you write love-based copy that I'm also including a 30-Day 100% Satisfaction, Money-Back Guarantee. This gives you plenty of time to fully check utilize the product. If you're not happy with your results, just reach out to us before 30 days are up for a full refund.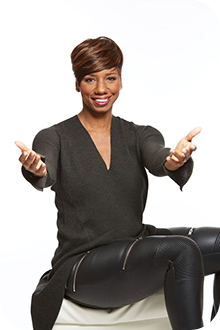 "Please know Michele that my life is transforming because of your presence in my life. I am truly fulfilling my dream of making my calling my career. You are an extraordinary, honest, compassionate, and brilliant mentor. I love having you as my mentor and I thank God for the beauty of your heart."
Dr. Venus Opal Reese
The Black Women Millionaires Mentor™
www.defyimpossible.com
Yes! I'm ready to get the
"How to Write Love-Based Emails That Inspire Your Community to Become Ideal Customers, Clients, and Buyers."
I know it includes:
Four Proven Email Formats
Tips and strategies for best email practices to improve the results of ALL my emails.
A module on discovering my ideal client and what's keeping my ideal client up at night.
 A "Hot Subject Lines" bonus.


I also know I'm covered by a 30-Day 100% Satisfaction, Money-Back Guarantee.
All for $39

"Michele PW and her team are consummate professionals. I came to them with a tight deadline for my launch and not only did they step up to the plate and deliver great copy, they really listened to the exact details that I provided them. If you are looking for a team who will bring you great copy that's authentic to you and not just more cookie cutter stuff, don't think twice about working with Michele PW and team."
Mastin Kipp
Best-selling author, speaker and life interventionist