About Love-Based Business
About Love-Based Business
Have you ever noticed how loaded the word "business" is?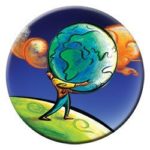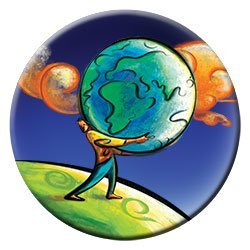 For some folks, when they hear the word "business" they think "boring," "overwhelming," "greedy," "complicated," "stressful" and other not-so-flattering descriptions.
And, not surprisingly, they typically either find themselves never starting a business (even if that's something they've always dreamed about) or building a business they hate.
But, what if it doesn't have to be? What if having a business could be about passion, fun and making a difference? What if it could feed your soul instead of drain you?
What if you built a business you loved and that loved you back?
That's exactly what founder Michele PW (Pariza Wacek) has set out to do.
Michele started as a freelance copywriter in 1998 and eventually grew an internationally known copywriting and marketing company. Over the years, she had the experience of not only going through her own business-growing-pangs, but assisting her clients through theirs. That experience is what she drew upon to author her bestselling "Love-Based Business" book series along with helping entrepreneurs all over the world grow business they love and that love them back.
Life is too short to not have a business you love … that financially provides for you and your family handsomely … that fits into your life so you have the time and space to do all the things in life you've always dreamed of (i.e. travel, spend time with your family, volunteer, etc.).
YES — it's ALL possible!
Over the past eight years, I've discovered you CAN sell more with love. I've helped sell nearly $50 million worth of products, programs and services using love-based copy and marketing.
I know it works. And, I'd love to share my knowledge and expertise with you so you too can sell more with love and build a business you love and that loves you back.
If you'd like to learn more about the Love-Based Business philosophy, these articles can help you get started:
What's the Difference Between Being Love-Based and Fear-Based?
What Does It Mean to Have a Love-Based Business?
Prefer to listen rather than read? You may want to check out the Love-Based Money Podcast.
You can learn more about the "Love-Based" books here.
You can learn more about Michele PW's copywriting and marketing company here.
You can contact us here:
877-754-3384
(And if you want to check out Michele PW's novels, you can do so here.)