Are You Ready to…
Write That Book?
Build a Business You Love AND That Loves You Back?
In other words…
To FINALLY Live the Life of Your Dreams?
You have a dream.
Maybe it's a book burning inside you, asking to be birthed into the world. Or maybe it's the desire to build a successful and profitable business that both supports your lifestyle and makes a difference in the world. Or maybe it's FINALLY hitting an income goal that's been eluding you so you can enjoy the money and success you've been working so hard for.
But, for whatever reason, you just can't get that dream off the ground.
It's frustrating, isn't it? You have no idea what you're doing wrong, but clearly something isn't clicking.
Is this is you, get excited! I may have precisely what you need to begin making your dream a reality.
But first, let me start by sharing a little of my story.
My name is Michele PW and I'm a copywriting and marketing expert.
Not only have I built a business helping entrepreneurs and business owners just like you market their businesses using love-based copy (in fact, I've helped sell nearly $50M worth of products and services over the past eight years using love-based copy and marketing), but I'm also a published author.
I've published five nonfiction books, and two fiction books and am on track to release a new fiction series next year.
Now, let me be clear—I'm not anyone special. I've had more than my share of struggles bringing my dreams to life.
In fact, it's because of my struggles that I've been able to crack the code on why our goals don't come true and what we can do to turn it around.
Introducing My 90-Day Love-Based Goals Circle.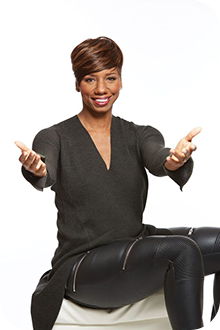 "Please know Michele that my life is transforming because of your presence in my life. I am truly fulfilling my dream of making my calling my career. You are an extraordinary, honest, compassionate, and brilliant mentor. I love having you as my mentor and I thank God for the beauty of your heart."
Dr. Venus Opal Reese
The Black Women Millionaires Mentor™
www.defyimpossible.com
You see, a key reason why your goals haven't come true is because YOU aren't the person you need to be to bring those goals to life.
But, how do you become that person?
Well, that's where this Circle comes in.
I've created a 90-day container carefully designed to give you what you need to become the person you need to be in order to make your goals come true.
You'll get:
Support
Accountability
Mentoring
Inspiration
Love
Here's How It Works:
You choose your track:
Track 1: A Writing Track, So You Can Get Your Book Done
Track 2: An Entrepreneurial Track, So You Can Build a Success, Profitable Business
(Note, you can choose both tracks if you wish, but it may be easier, at least in the beginning to focus on one.)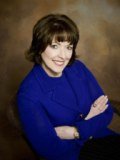 "I thought we were doing well with conversions until we hired Michele PW to be our copywriter.  Our key product has typical conversion rates of about 10 – 14% of live attendees.  My business partner asked Michele to review the copy (while I was in the middle of a major move), and after she tweaked it and added several emails to our sequence, our conversion on a last-minute promotion was ALMOST 35%.  It made the move much less painful AND tripled our sales. I should take more days off and let Michele and Erin run the business.  What an amazing gift and result! WOWWOWWOW!"
Gail Doby
Chief Vision Officer
www.DesignSuccessU.com
Here's how it will work.
First, you'll receive a link to access the online training I designed to help you create the goals you want to work on for the first 90 days. You'll also have a chance to run your goals by me for direct feedback.
You'll have weekly check-ins where you'll post which tiny action steps you're taking that week toward your goal … and then, you'll post what actually happened. We'll celebrate with you when you took action, and help support you when you didn't. There's no judgment — only accountability.
There will also be a monthly group mentoring call where you can hop on and ask me your questions and get help with whatever is holding you back. And if you need help immediately, you can post in the private Facebook group, where your fellow course participants (and myself!) are hanging out and supporting one another.
You'll also receive additional online training specific to each track, depending on which one you select.
For the writing track, you'll get tips and tactics on how to get your book out of you.

For the entrepreneurial track, you'll get tips and tactics on what's working NOW and specific ideas around how to grow a business you love AND that loves you back.
AND you'll have a chance to ask your questions and get individualized group mentoring from me on your business or your book!
In addition, throughout the 90-days, I'll be sharing information and inspiration to help keep you focused, on track and motivated. (And I might surprise you with some special bonuses along the way!)
Plus, you'll get these two bonuses:
A special January 3, 2018 kick-off call (at 1 pm PT/4 pm ET).
A Winter Solstice bonus call on Thursday, December 21 at 1 pm PT/4 pm ET, where I'll walk you through a ritual to help you complete 2017 in a powerful way to unleash the magic of 2018.
(Can't make the calls? Don't worry—we'll send you the recordings.)
You'll get all of this for $97 a month for three months, OR you can pay in full at $197 and get a month free.
Imagine, not only will you get the support, accountability, mentorship, inspiration and love to help make your love-based goals true, but you'll also have the opportunity to learn about business and writing from someone who has not only done it herself, but has worked with some of the top names in the industry.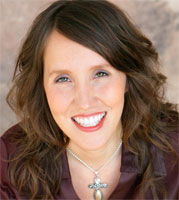 "In a world where so many people use fear and manipulation to market and enroll, Michele is a powerful breath of fresh air for those who desire to get their work into the world in ways that feel good and that work. Michele is a master at teaching the technical foundations of writing powerful communications and offerings AND helping you do it in a way that feels authentic. Writing in this manner is a skill and Michele has spent years mastering it. She's helped me become more powerful, clear and concise AND stay true to how I desire to make my offerings to the world – from love in ways that cut through the clutter."
Christine Arylo
Feminine Leadership Advisor, Founder of the Path of Self Love + Best Selling Author
www.ChristineArylo.com
Now, you may be asking yourself, "Why is she making this so inexpensive?", especially since I routinely charge $500 an hour for my business and marketing advice and mentorship?
Well, two reasons:
Full disclosure—I've never done a program like this before, and I want success stories. I'm very committed to helping you getting the results you're looking for, yes! And I also want to feature you in my marketing.
A big mission of mine is to get the love-base philosophy out there to as many people as possible, so I'm purposely keeping the price of my group programs and products low, so more people are willing to say "Yes!" to building their businesses and living their lives on a foundation of love.


And, to make it even more of a no-brainer, you'll also have until January 15, 2018, to try out the 90-Day Love-Based Goals Circle and see if it's for you.
To recap, the 90-Day Love-Based Goals Circle includes:
Creating your love-based goals training
A private Facebook group for weekly accountability and check-ins
A monthly call to ask your questions and get love-seat mentoring.
Calls will be on:
January 17 at 1 pm PT/4 pm ET
February 14 at 1 pm PT/4 pm ET
March 14 at 12 pm PT/3 pm ET
You'll receive the recording of each call, and you'll also have an opportunity to submit your questions in advance if you can't make it.
Industry-specific training on writing your book or building a successful business
Additional information and inspiration to keep you on track and inspired
Special January 3rd Kick Off Call
Special Winter Solstice bonus
All for three payments of $97 or one payment of $197 (best deal).
Yes! I'm ready to get the "90-Day Love-Based Goals Circle"I know it includes:
Training on creating your love-based goals.
My choice of a writing or entrepreneur track.
A private Facebook group for weekly accountability and check-ins.
A monthly call to ask your questions and get love-seat mentoring.
Plus 2 Bonuses: a January 3rd Kick Off and Winter Solstice call.


I also know I'm covered by a 100% Satisfaction, Money-Back Guarantee until January 15th, 2018.
All for $197 (or 3 payments of $97)

   ($197 option)

   ($97 3-payment option)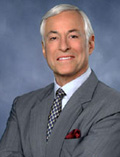 "Michele PW and her team have been a part of my marketing team for several months now, bringing her strategies and copywriting skills with her, and in doing so has increased our business. In fact, on one recent campaign she´s worked with us on, she helped increase our sales by 34% and increase our revenue on this promotion by 128% – wow! I highly recommend Michele PW and her team to help you with your copywriting and marketing."
Brian Tracy
CEO, www.BrianTracy.com
"Michele PW and her team are consummate professionals. I came to them with a tight deadline for my launch and not only did they step up to the plate and deliver great copy, they really listened to the exact details that I provided them. If you are looking for a team who will bring you great copy that's authentic to you and not just more cookie cutter stuff, don't think twice about working with Michele PW and team."
Mastin Kipp
Best-selling author, speaker and life interventionist